View our Case Study resources below.
Image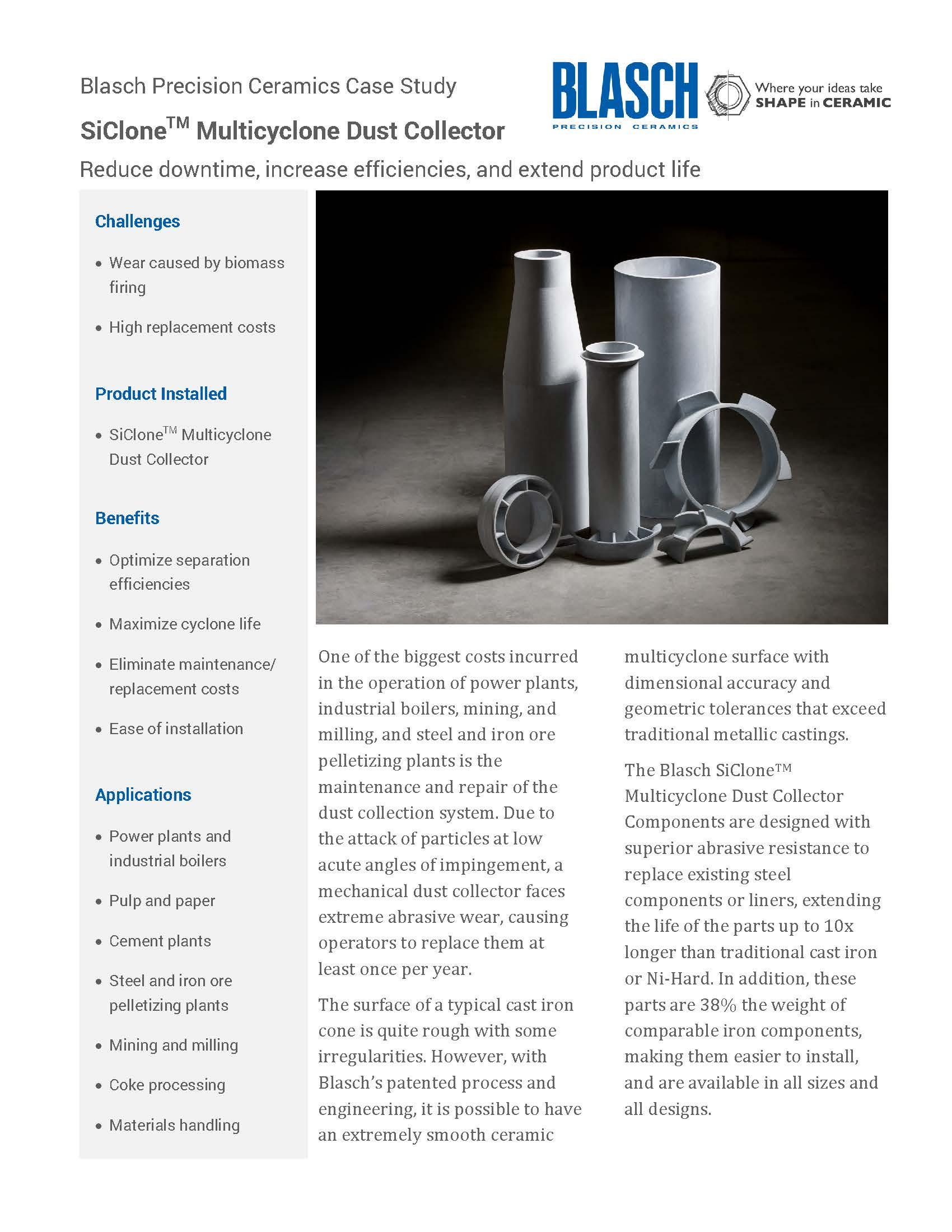 SiClone Multicyclone Dust Collector
Reduce downtime, increase efficiencies, and extend product life.
Image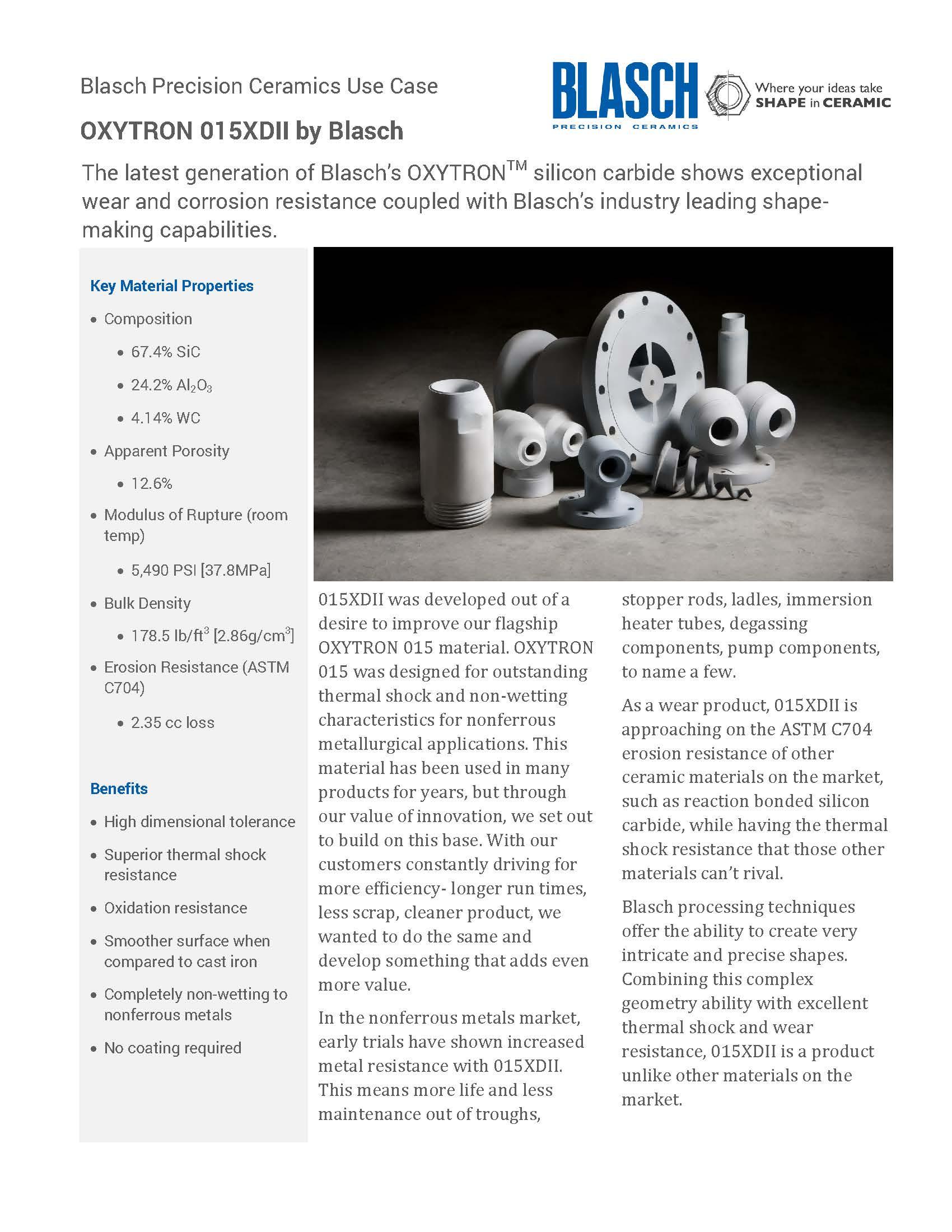 Imagine having the capability to engineer almost any geometric shape with a…
Image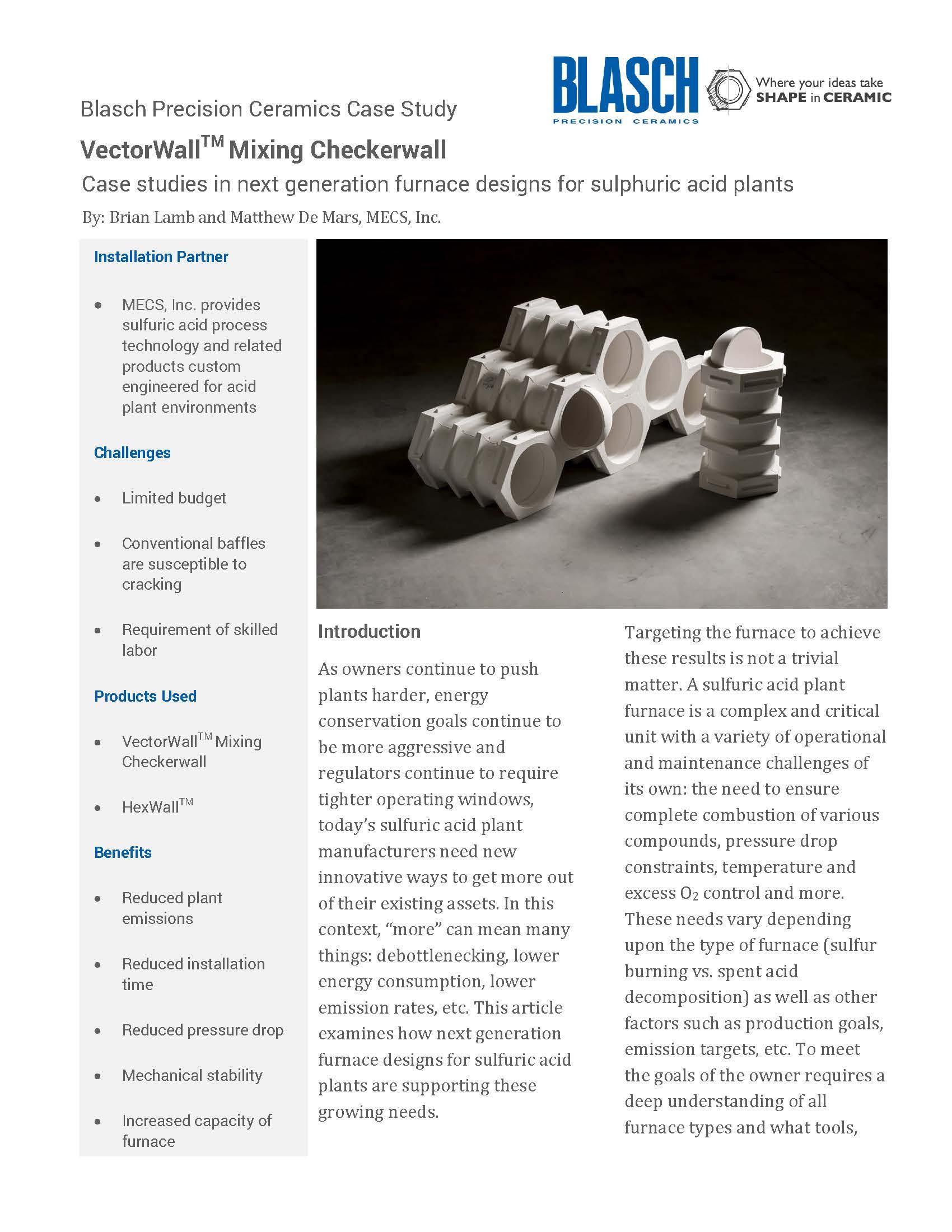 Sulphur 2015 Furnace Technology Paper – MECS
Find out why MECS made the Blasch VectorWall their standard offering for…
Image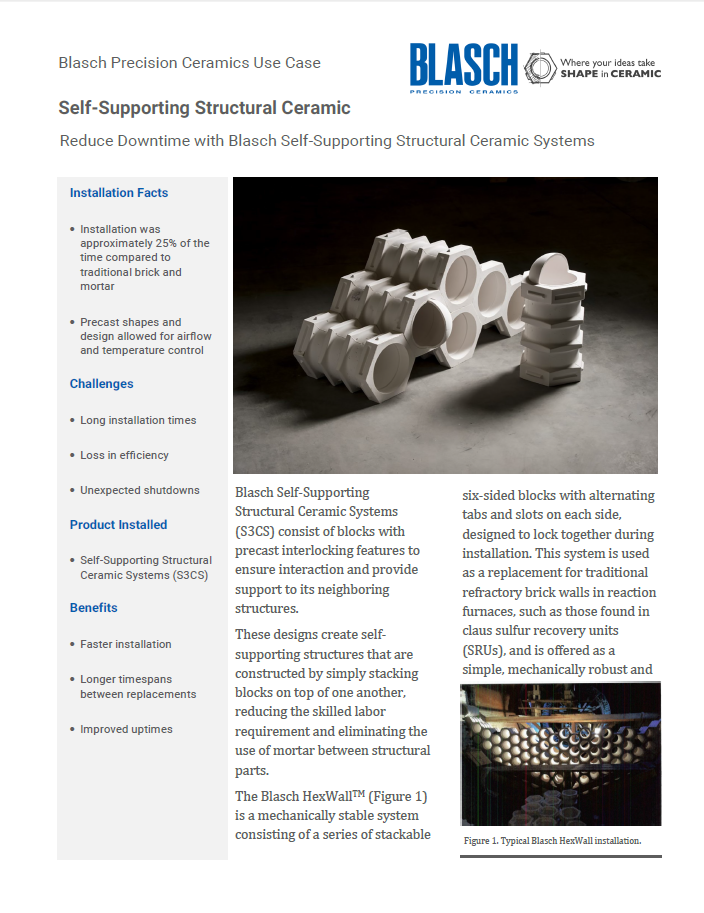 Self-Supporting Structural Ceramic Systems (S3CS)
Blasch S3CS solutions maximize efficiency and gain an ROI on technology investments.
Image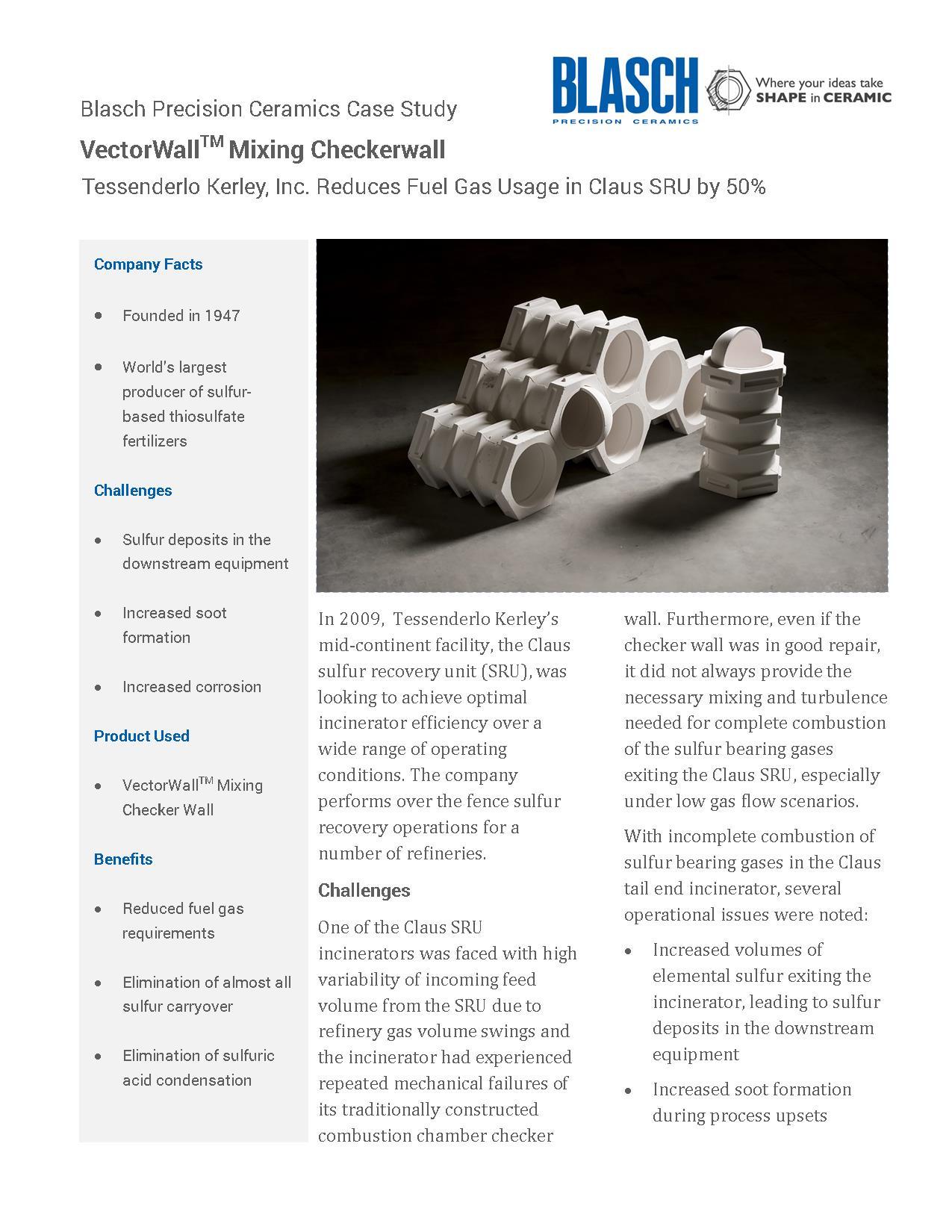 Tessenderlo Kerley Claus SRU Case Study
Blasch VectorWall™ offers significant process improvements & longevity over traditional checkerwall.
Image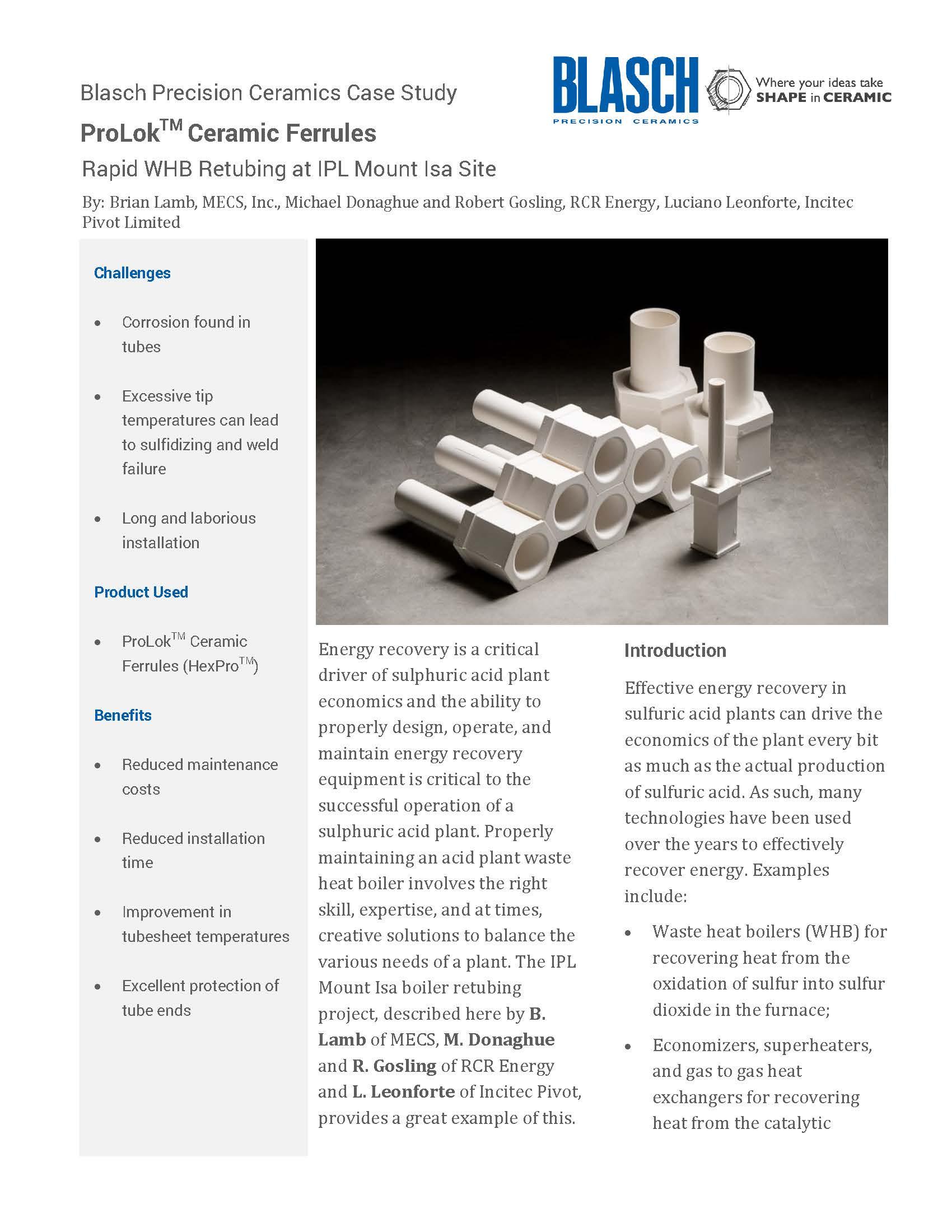 Rapid Waste Heat Boiler Retubing at IPL Mount Isa
Learn how Blasch Hexwall™ contributed to the successful retubing at IPL Mount…