Image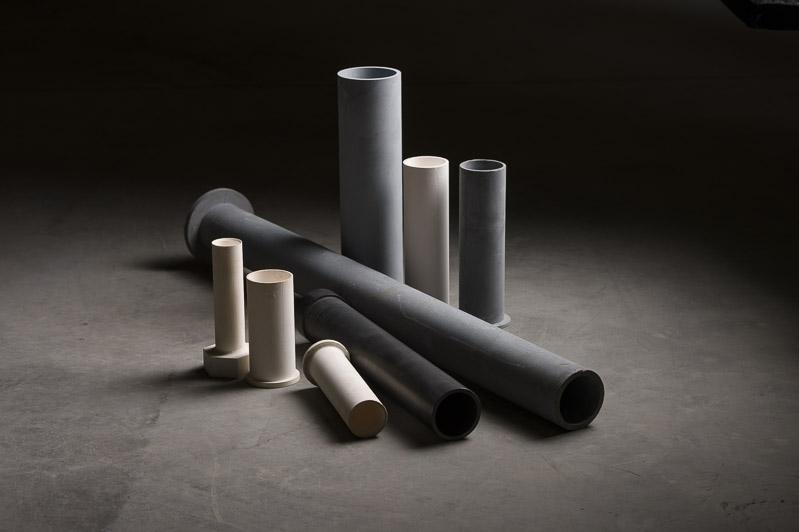 Air Heater Inserts
Reliable Oxytron™ Silicon Carbide wear resistant inserts or ferrules are designed to be inserted in tubular air preheater tubes; both in the inlet and outlet ends. Engineered with thin walls, flanges and precise tolerances, they serve to protect the weld integrity and first several inches while absorbing the brunt of abrasion from the fly ash as it makes its turn into the tubes. Blasch silicon carbide inserts are custom designed, maximizing plant efficiencies and capital equipment life while reducing maintenance downtime and emissions. Available in several abrasion resistant silicon carbide materials, including Oxytron™ that are far superior to metallic inserts or coatings, Blasch Oxytron inserts can often seal up existing holes allowing maintenance engineers to keep the plant on line.
For more information or to receive a quote for these products, contact us today.
Contact Us
TYPICAL BOILER APPLICATIONS:
Power plants boilers (coal, biomass, bagasse, wood, hog fuel)
Pulp and Paper boilers
Clinker Coolers – Cement plants (clinker dust)
Package boilers
Firetube boilers
Thermal Oxidizers
Heat exchangers
Hot gas recuperators
Boiler efficiency improvements are very important, particularly in today's highly competitive environment. That is why erosion of the air heater tubes and the tubesheet are such serious problems.
Erosion can penetrate the tube to tubesheet weld allowing dirty, hot gas into the clean air stream creating erosion problems in some very hard to access areas. When this occurs, it is usually necessary to cut out tubes and replace them. This is an expensive and time-consuming process. In cases where the damage is not obvious until the unit is opened, this can extend the outage and cause potential disruptions in service. Leakage at the tube to tubesheet weld or otherwise into the tubes is also undesirable in that it increases fan power requirements in direct proportion to the size of the leaks. This impairs the efficiency of the air heater as well. Ceramic is well known, and routinely used, to prevent erosion in areas of high wear.
Contact Blasch today and learn how you can save money using our ceramic inserts for your tubular air heaters. We have engineered many methods of installation and are tooled for most sizes and lengths.
Product Information Sheets
Ceramics Win the War on Erosion
In this article, Tim Connors, Senior Market Manager-Energy & Chemicals, discusses the challenges of material selection in a typical coal-fired power plant.