Image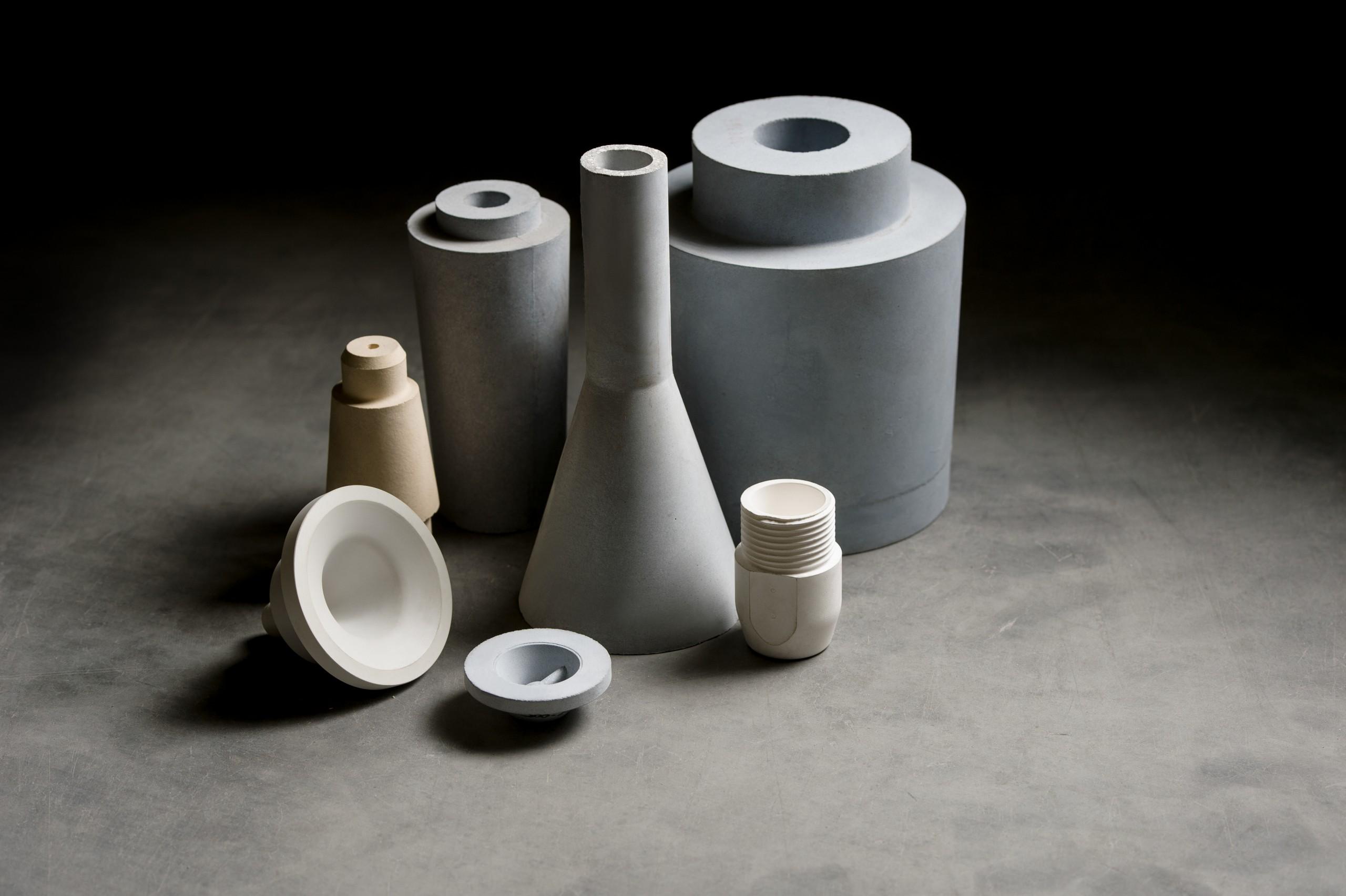 Atomizing Nozzles
Used in the molten metal atomizing process, as well as other casting departments for flow control, Blasch Atomizing Nozzles are produced with the highest cast tolerances. We offer precise and repeatable dimensional control assuring that each part will perform exceptionally to provide precise particle sizing and flow.
Nozzles are available in several Blasch ceramic materials including Zirconia, OxytronTM, NitronTM, Fused Silica, and Alumina. These materials offer excellent thermal shock capability with proven non-wetting characteristics for longer campaigns.
For more information or to receive a quote for these products, contact us today.
Contact Us
COMPATIBLE FERROUS AND NON-FERROUS METALS:
Nickel and Cobalt based super alloys
Iron, and Chromium based alloys
Copper, Aluminum, Magnesium, and other Non-ferrous alloys
Precious metal alloys
Thermal spray alloys
When applications require unique compositions, our ceramic engineers can develop a custom material to best suit your process.
PROCESS APPLICATIONS FOR ATOMIZING NOZZLES INCLUDE:
Vacuum Gas Atomization
Inert Gas Atomization
Gas Atomization
Water atomization
TESTING RESEARCH:
At our Blasch headquarters test lab, our team of ceramic engineers rigorously test our product to withstand the stress of thermal shock.
Modulus of Rupture (strength testing)
Archimedes density (density validation)
Thermal shock resistance (rapid temperature changes)
Creep deflection (deformation measurement)
Corrosion resistance (oxidation resistance)
Wear resistance (abrasion and force)
ADVANCED ENGINEERING:
For atomizing system review and new project design, our team of design engineers use FEA (Finite Element Analysis) to analyze stresses of our material under varying temperatures and CFD (Computational Fluid Dynamics) to simulate fluid flow of liquids and gases.
CERAMIC MANUFACTURING:
Blasch's ISO 9001 quality system produces high tolerance nozzle geometry within half a percent. An accurate fit between nozzle and mount is crucial for precise particle sizing and flow to ensure a proper fit.
Blasch offers nozzle and tundish assemblies that ship directly to you. The patented Blasch process uses a proprietary forming method developed to produce complex featured ceramics with unique physical properties.
A unique design feature that Blasch can offer is completed a fired assembly of the nozzle and tundish assuring correct atomizing tip height (stick through) and nozzle perpendicularity.
Contact our sales engineers to discuss applications. Blasch has over 40 years of experience with atomizing systems, we look forward to finding an engineered solution for you.
Product Information Sheets