Image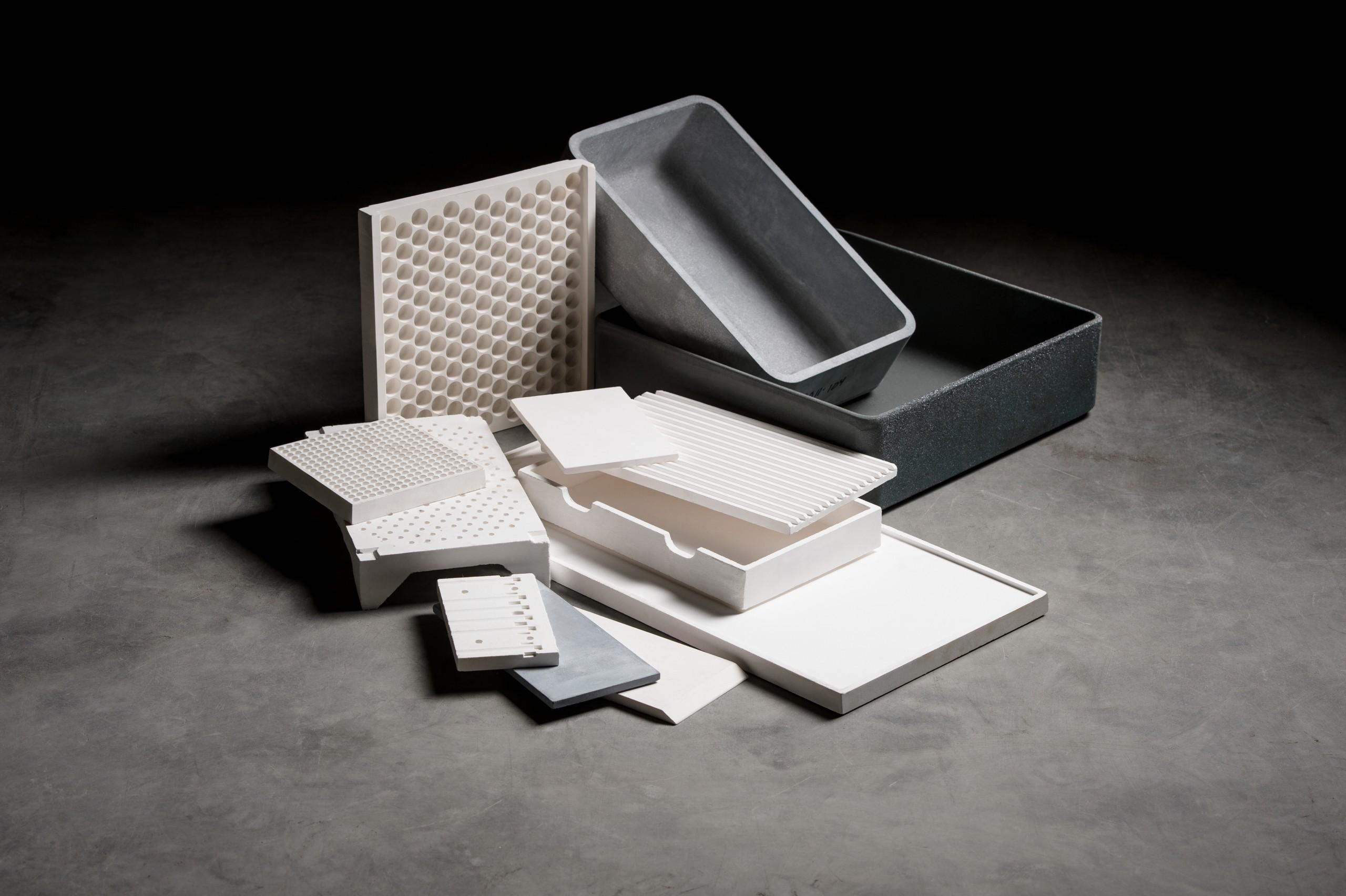 Plates, Saggers, Boats & Setters
Blasch's unique casting process contributes to the successful application of high purity support plates and saggers for the heat treating industry. Blasch pre-cast tight tolerance shapes available with unique features unheard of in the industry coupled with several available high purity materials eliminates premature failure and the need for secondary operations. Available in a variety of premium refractory materials, these systems are individually engineered to fully support our customers' product during de-binding and sintering.
For more information or to receive a quote for these products, contact us today.
Contact Us
Whether you are sintering a metal injection molded (MIM) part, a zirconia dental fixture or calcining Lithium powders, Blasch engineers can help you design a custom setter or sagger for your specific requirements. With our unlimited design, shape and size capability coupled with our unparalleled tolerance control, we can help you increase your throughput with existing furnaces whether they are batch or continuous.
Products like PIM/MIM Setters, airfoil core setters, PM sintering fixtures, pusher plates, saggers for calcining, sintering and heat treating are all available.
Blasch continues to aggressively expand our product offering through material development. To improve the life of ceramics used in high-temperature reducing environments, we have undertaken several projects to develop ultra-high alumina products with minimal silica, as well as MgO/Spinel based materials to address a growing need for basic materials.
Blasch engineers are constantly advancing the state of the art with regard to ceramic formulations suitable for heat treating applications and in sophisticated manufacturing processes that produce near-net-shape ceramic parts having tight tolerances, low shrinkage and controlled porosity and density. Knowing component or powder manufactures are being forced to increase throughout, the demand for thermal shock resistance increase as they push their furnaces faster on heat up and cool down. Knowing the Blasch materials can handle these temperature swings is reassuring to engineers and process managers as it allows them to focus on other aspects of their bottom line.
Product Information Sheets