Image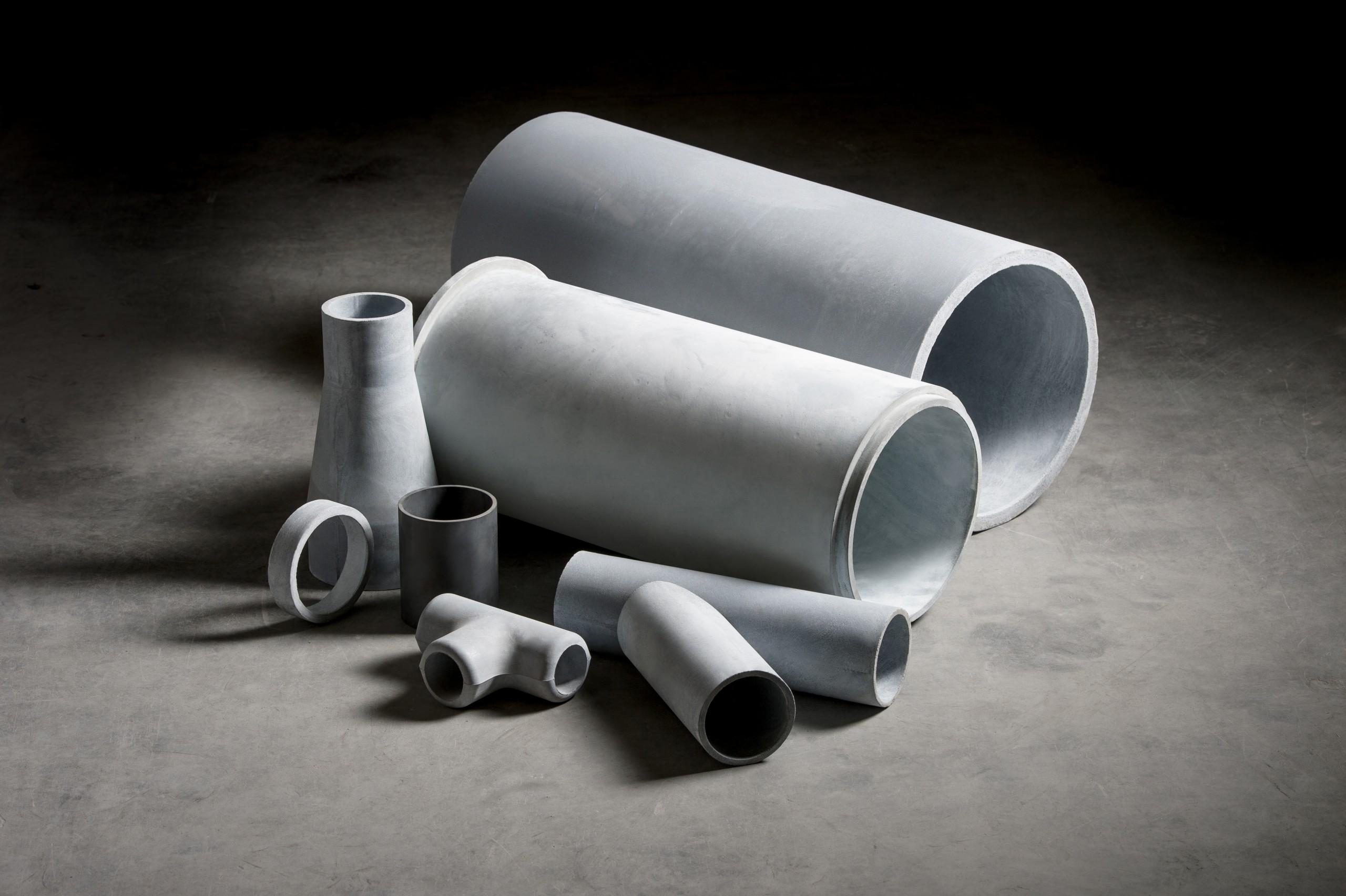 Ceramic Lined Pipe & Spool Liners: CeraLine™
Blasch's unique casting process contributes to the successful application of smooth bore abrasion-resistant pipe linings. Pipe diameters ranging from ½" up to several feet can be lined with Blasch pre-cast tight-tolerance shapes available with engineered joints and smooth bore that eliminates premature wear and interrupted flow. Available in a variety of premium refractory materials and complete turnkey units with steel pipe and flanges, these systems are individually engineered and offer unparalleled life and ease of installation.
Along with elbows, Blasch can supply straight spool sections, tees, wyes, laterals and reducers. Many end configurations can be employed including flanges, quick disconnect, weld on, threaded and butt ends. Once installed, Blasch's CeraLine ceramic lined elbows, pipe and spool linings far outlast traditional ceramic lined designs.
The CeraLine family of products exhibit exceptional wear resistance with benefits including: unparalleled life, elimination of premature wear and interrupted flow, great replacement to rubber, polyurethane or heavy gauge steel, and low pressure-drop yielding increased throughput.
For more information or to receive a quote for these products, contact us today.
Contact Us
In this short video by Tim Connors, Blasch Senior Market Manager-Energy & Chemicals, learn about our CeraLine family of piping solutions and material options for abrasion, corrosion, or high-temperature applications.
Product Information Sheets
All-round Ceramic Protection
Erosion can significantly reduce the operational life of cement production equipment and speed up the replacement of key components. The use of abrasion-resistant precast ceramic parts can be a sound alternative to expensive metallic shapes or cast refractory.