Image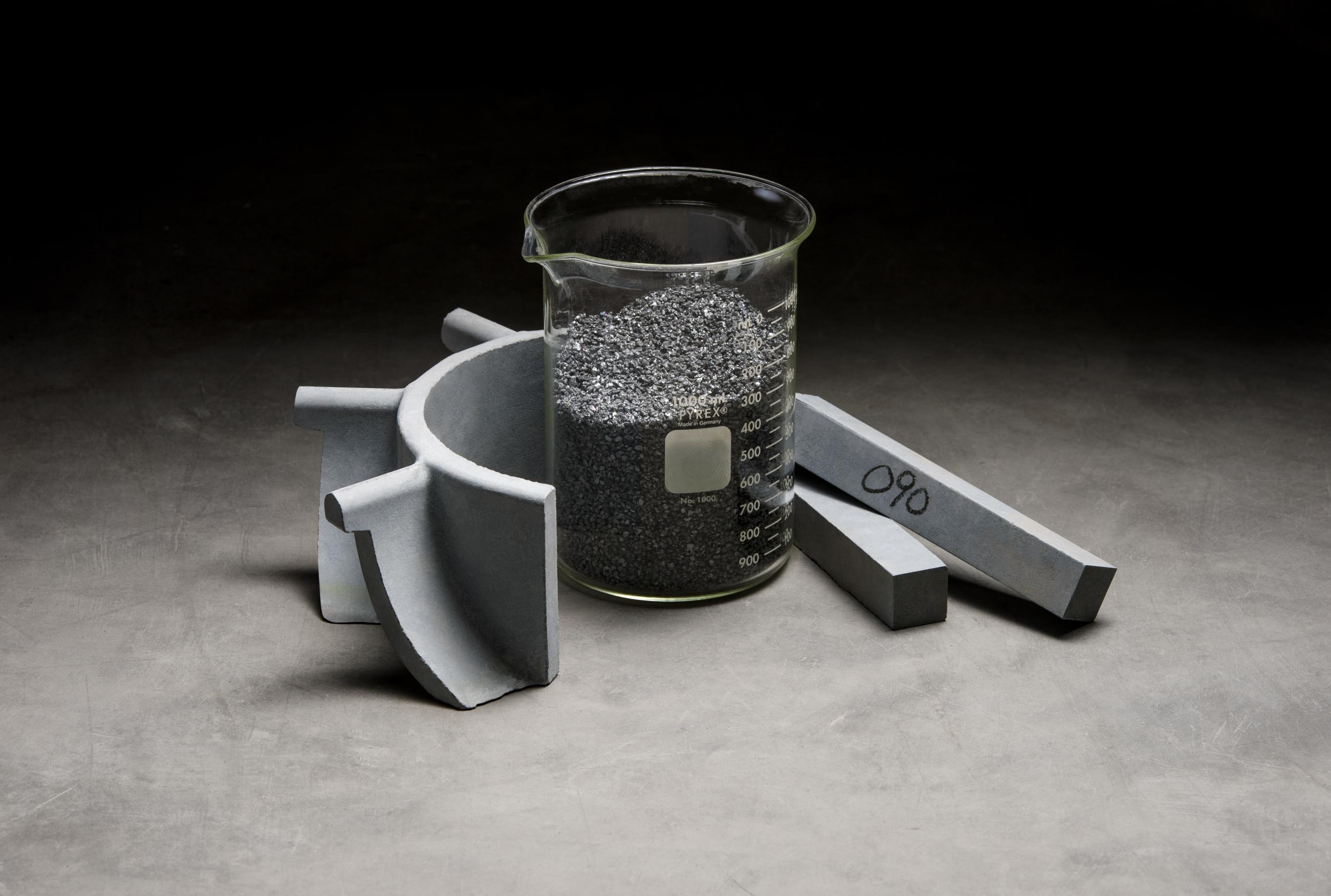 Alumina Bonded Silicon Carbide
ALTRON™ Alumina Bonded Silicon Carbide is designed for exceptional wear and corrosion resistance at a reasonable price. It can be formed into a variety of relatively complex shapes with good tolerance control, without incurring traditional hard tooling setup charges.
ADVANTAGES OF ALTRON™
Abrasion resistance approaches that of much more expensive, fully dense, advanced ceramics
Retains the outstanding thermal shock resistance of less dense refractory grade materials
Offers superior oxidation resistance at elevated temperatures
Product Information Sheet
Key Material Properties
Composition
75% SiC 
24% Al2O3 
0.9% SiO2
Apparent Porosity
5-10%
Modulus of Rupture
5,600 PSI (RT) 
38 MPa
Erosion Resistance 
(ASTM C704)
1.5 cc
Bulk Density
170-180 lb/ft3
Thermal Conductivity 
(BTU in/hr ft2 °F)
166
Coefficient of Reversible 
Thermal Expansion (in/in °F)
3.3x106
Ceramics Win the War on Erosion
In this article, Tim Connors, Senior Market Manager-Energy & Chemicals, discusses the challenges of material selection in a typical coal-fired power plant.
Hard Choices
In the December issue of Hydrocarbon Engineering, Tim Connors, Ted Collins and Jeffrey Bolebruch of Blasch Precision Ceramics offer insights in material selection for abrasive applications with specific reference to the use of abrasion resistant alumina bonded silicon carbide air grid nozzles.
Related Products
Following is a list of products that we supply to industries worldwide including, but not limited to: