Image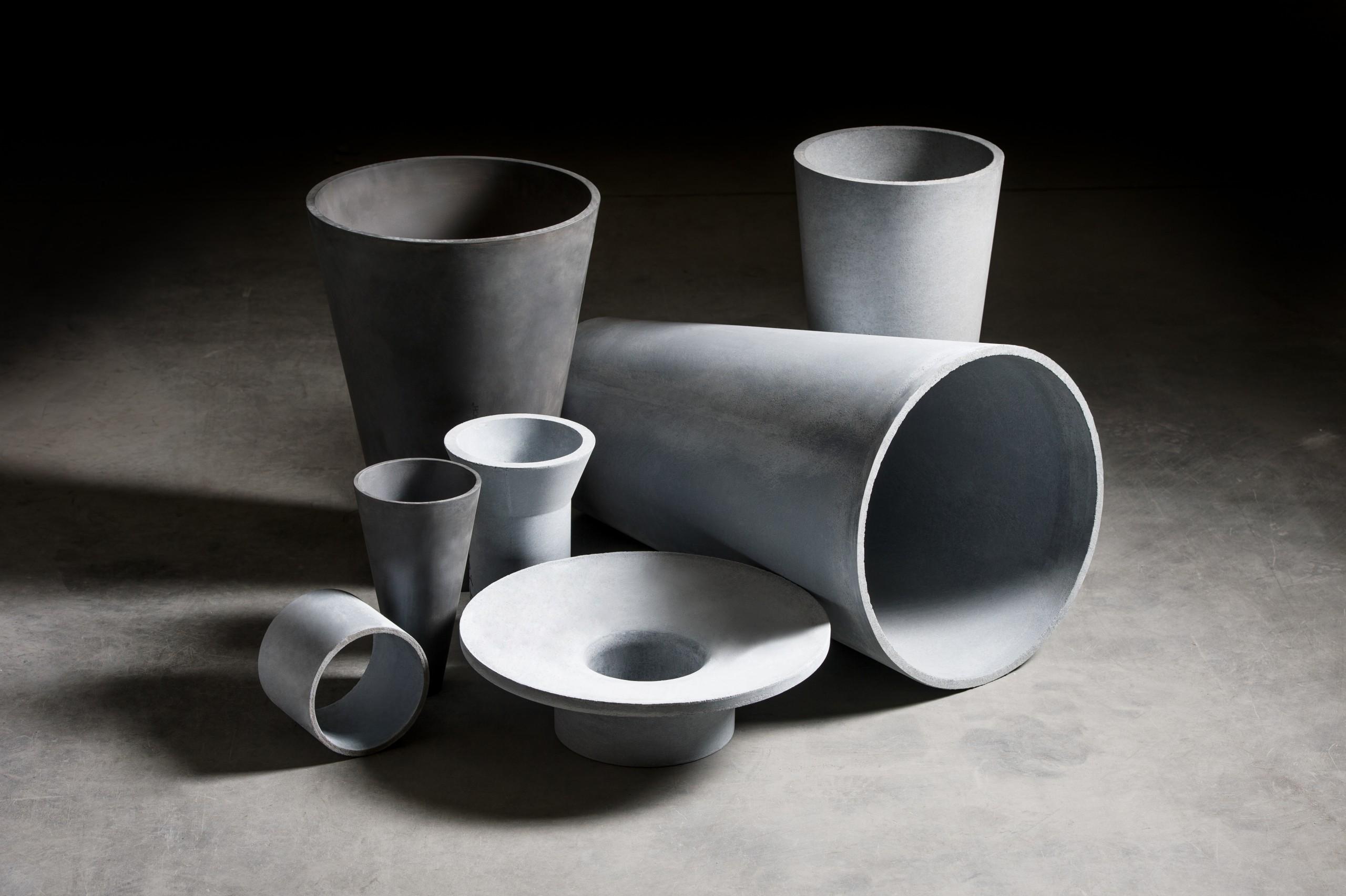 Ceramic Liners for Cyclone & Hydrocyclone Applications
Blasch's turn-key solution for hydrocyclone slurry separators and other mineral processing equipment delivers single-sourced, completed encapsulated assemblies in just weeks. Where required, our proprietary silicon carbide based formulations can be cast into complex shapes and then encased in polyurethane in-house, providing ease of installation, crack mitigation and added wear insurance, all while delivering a complete solution from one vendor. The VERKAPSE process reduces both cost and lead time for customers while providing a product with greater overall durability and reliability.
For more information or to receive a quote for these products, contact us today.
Contact Us
All proprietary silicon carbide based materials can be cast into very complex shapes, displaying tight and repeatable tolerances that ensure repeated ease of installation. Expect a more abrasion resistant product than cast steels, rubber and urethanes alone at one-third the weight of their steel counterparts. All offer much higher thermal and corrosion resistance.
Customers can choose their preferred wear material:
Monolithic Silicon Caride Cyclone and Hydrocyclone Liners
Blasch also produces monolithic drop-in replaceable silicon carbide cyclone and hydrocyclone liners specifically engineered for separating and classifying applications. These ceramic liners are designed for highly abrasive ores including coal, iron, gold, copper, cement, phosphate mining, pulp & paper and wet FGD and are available in sizes up to 60″ in diameter.
A variety of highly abrasion resistant ceramic compositions are available, maximizing cyclone life and eliminating high installation costs traditionally found in epoxied tile constructions. This assists both OEMs and single plants in achieving financial performance objectives by optimizing classification efficiencies./p>
Blasch supplies either the complete assembly of the hydrocylone or the high wear areas including the bottom apex and spigots. Cones, cylinders, vortex finders and volute feed inlet heads are precision cast for repeatable assembly into your existing hydrocyclone. Blasch SiC drop-in liners provide predictable, extended life, allowing the user to schedule maintenance and replacement on their own schedule. Replace rubber, polyurethane or tiled construction and extend liner life up to 10 times longer with VERKAPSE silicon carbide liners./p>
With the aid of the Blasch casting process, features like ship laps and complex mating joints can be cast into the ends of these ceramic liners to provide a tight seal and reduce the chance of wear often associated with joint transitions. Thin or thick walled liners are available specific to your requirements.
Image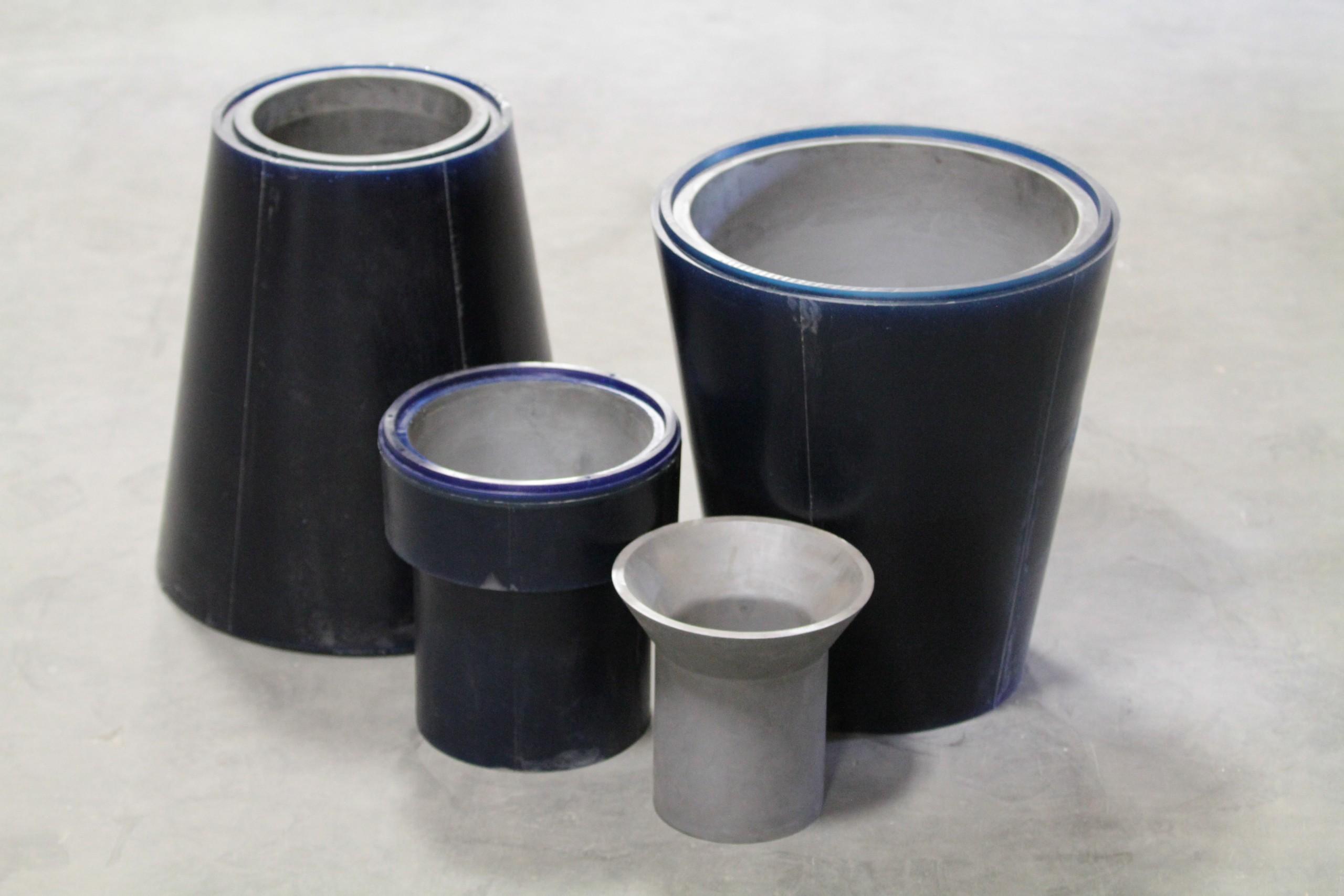 Product Information Sheets
Watch this short demonstration video to learn about the substantial cost benefits of VERKAPSETM including:
Improved life and performance over urethane, rubber, or tiled construction
Accurate and repeatable separation performance
Ease of installation