Image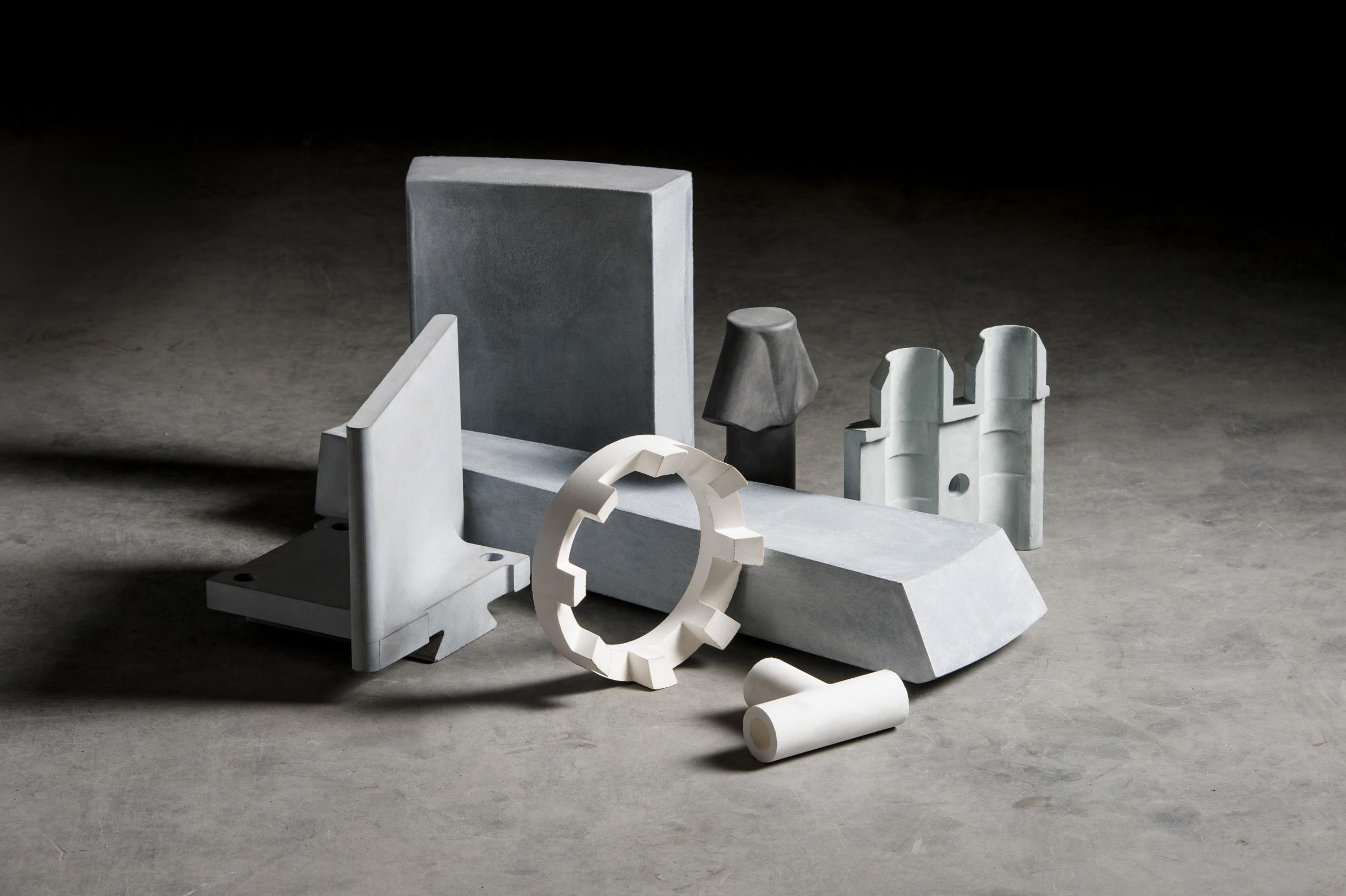 CFB / BFB Nozzles, Bubble Caps, Arrowheads, Tuyeres & Bed Nozzles
World class plant developers continue to push the envelope in temperature, efficiency, plant life guarantees and fuel sources. They appreciate the limitless size and shape capability that Blasch can offer. This gives them the freedom to engineer very complex, high temperature, abrasion and corrosion resistant nozzle systems. Blasch co-patented bubble caps, arrowheads and tuyeres are available in several abrasion resistant materials that are far superior to fabricated or cast metallic components. Blasch pre-cast ceramic shapes can afford the plant engineer freedom to extend outage cycles while reducing maintenance downtime.
Bed Nozzles for either CFB – Circulating Fluidized Bed or BFB -Bubbling Fluidized Bed are made in a wide variety of silicon carbide materials including Altron™, Nitron™, Invincer™ by Blasch RBSC and Oxytron™. The Blasch nozzle is designed for use in several Heavy Industries including the Power Generation, smelting (Pyrometallurgy) and refining industries. Blasch Altron™, Nitron™, Invincer™ by Blasch RBSC and Oxytron™ nozzles have been used successfully in numerous applications such as gas cooling, NOx, SOx and particulate removal, atomizing, vortexing, spraying, injecting and combustion; all involving a broad range of shapes and sizes. Threaded, flanges and various other mounting configurations are available as well as combined with a metallic assembly for ease of mounting.
For more information or to receive a quote for these products, contact us today.
Contact Us
Plants worldwide rely on Blasch replaceable silicon carbide nozzles specifically engineered or as a replacement to an existing metallic nozzle.  With the help of the Blasch process and unparalleled tolerance control, Blasch can replicate the geometry and method of attachment of any existing metallic nozzles that might be wearing out, corroding or seeing excessive temperatures.
With a variety of highly abrasion resistant ceramic compositions available, Blasch engineers assist both OEMs and single plants in achieving financial performance objectives and emission regulations by optimizing nozzle design while providing consistent performance.