Image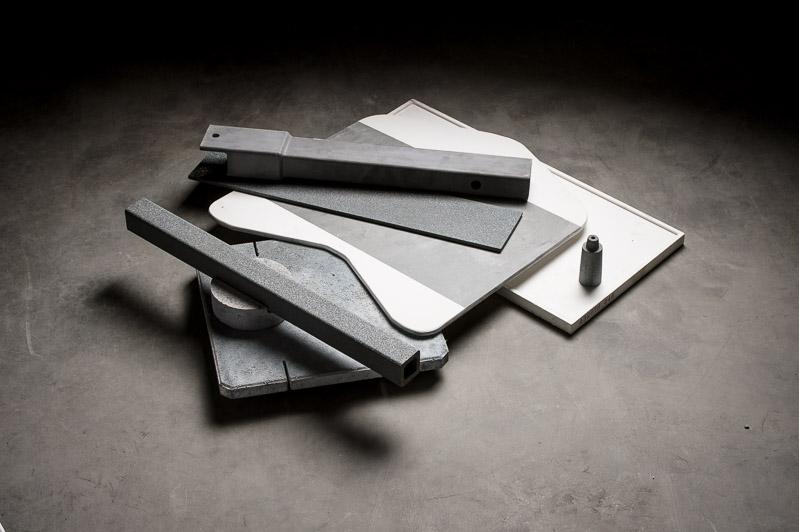 Kiln Furniture, Pusher Plates & Muffle Liners
When energy was cheap and abundant, the thought process was to develop a kiln lining and furniture arrangement that was sturdy and provided a good strong foundation. As a result, very thick refractory bricks, blocks, plates, and supports were employed to support the company's ware or what they were trying to "cook". These thick refractory sections resulted in an extremely high thermal mass, requiring longer times to ramp up to operating temperatures (soak) and longer times to cool down. We often called this time "cold to cold". Most of the BTUs and energy were going into the actual kiln furniture or brickwork as opposed to the product they were trying to fire. Although the advent of low mass kiln furniture has been around for years, many companies have yet to understand and adopt these revolutionary materials and designs, including:
Lower overall mass resulting in shorter ramp up and cool down times
Less energy required to fire ware and achieving better firing circulation and homogeneity for thinner profiles
Reducing kiln "dead load" and increasing kiln capacity, ultimately firing more product on the same kiln
For more information or to receive a quote for these products, contact us today.
Contact Us
Now, kiln room operators, furnace engineers, and brick manufacturers worldwide rely on Blasch's high-performance kiln furniture and refractory components. Custom engineered low mass structural support assemblies replace traditional cast block and thick plate arrangements. Blasch designs and materials allow kiln room operators to maximize firing capacity by engineering kiln furniture around the customer's ware. Once installed, Blasch's high-strength thermal shock-resistant compositions make it easier for the plant to achieve financial performance objectives by optimizing kiln throughput while reducing the fuel consumption and need for costly maintenance/replacement of existing support structures.
Blasch's unique casting process contributes to the successful application of high purity support plates, beams, posts, rollers, pusher plates, burners and muffle liners for the heat treating industry. Blasch pre-cast tight tolerance shapes available with unique features unheard of in the industry coupled with several available high purity materials eliminate premature failure and the need for secondary operations. Available in a variety of premium refractory materials, these systems are individually engineered to fully support our customers' products during sintering, heat treating, or firing.
Whether you are sintering your own ceramic part, dinner or sanitary ware fixture, electrical insulator, or metallic part, Blasch engineers can help you design a custom low mass kiln structure layout for your specific requirements. With our unlimited design, shape, material, and size capability coupled with our unparalleled tolerance control, we can help you increase your throughput with existing furnaces whether they are batch or continuous.
Products like thin Recrystallized Silicon Carbide (RxSC), Nitride Bonded Silicon Carbide (NBSiC), and Reaction Bonded Silicon Carbide (RBSC) plates, beams, posts, rollers, and tubes are all available.
Blasch continues to aggressively expand our product offering through material development. To improve the life of ceramics used in high-temperature reducing environments, we have undertaken several projects to develop ultra-high alumina products with minimal silica, as well as MgO/Spinel-based materials to address a growing need for basic materials.
Manufacturers are continually forced to improve throughput with existing equipment, increasing the demand for thermal shock resistance as they push their furnaces to heat up and cool down. Blasch high-performance materials give you the confidence you need to handle these temperature swings, allowing you to focus on other aspects of your bottom line.
Blasch engineers are constantly advancing ceramic formulations suitable for heat treating applications and in sophisticated manufacturing processes, producing near-net-shape ceramic parts with tight tolerances, low shrinkage, and controlled porosity and density while providing exceptional thermal shock resistance. 
Product Information Sheets