Image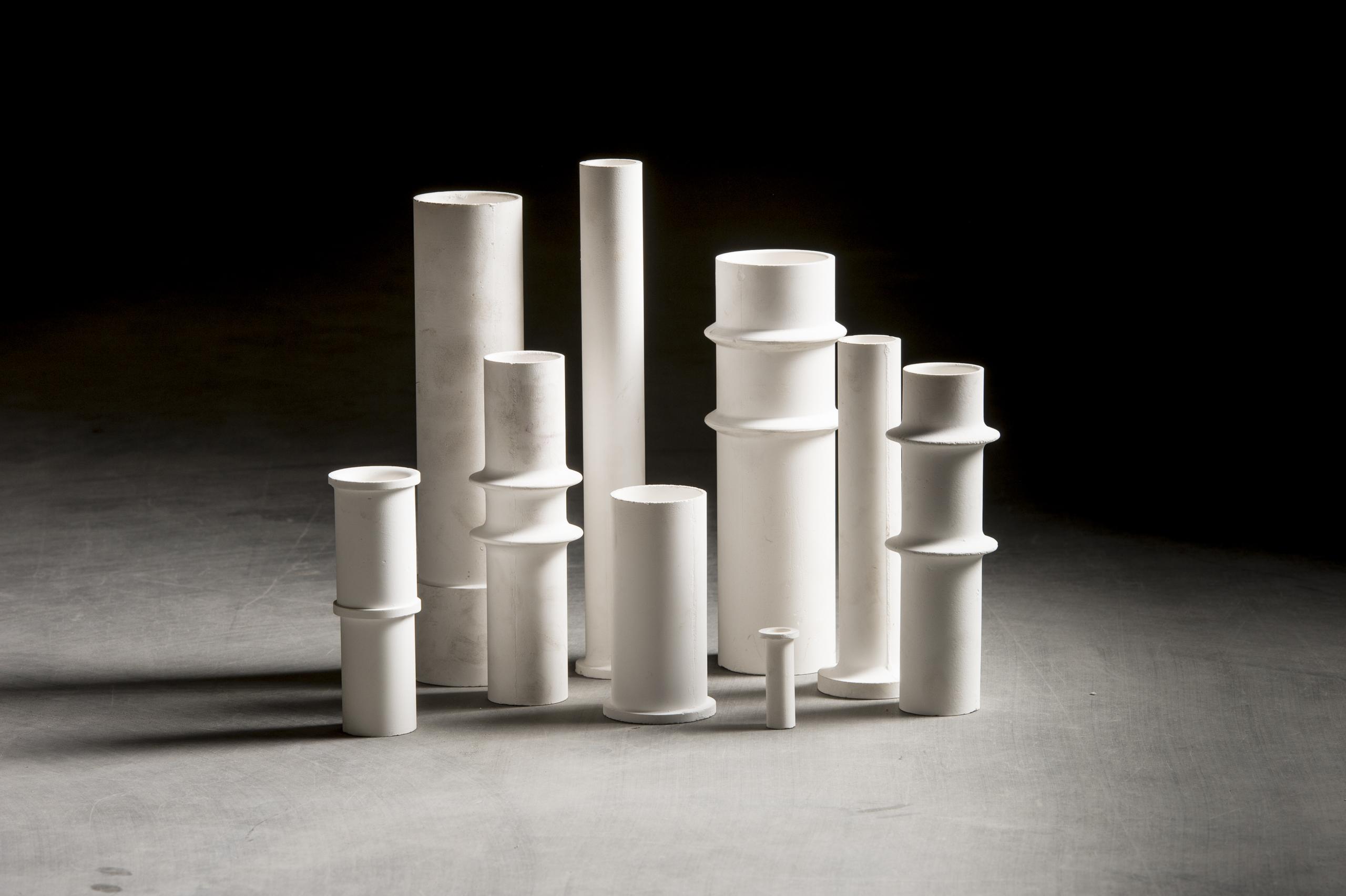 Round & Hex Ferrules
Blasch's shape making capability allows us to engineer round and hex ferrules to meet your boiler specifications and application. Ferrules can be made in a variety of high purity thermal shock resistant ceramic materials, such as 99% alumina, as well as metallic alloys.
For more information or to receive a quote for these products, contact us today.
Contact Us
You can expect extended life from our ferrules in environments such as oxygen-enriched, acidic, reforming applications that are under the presence of hydrogen (reducing) as well as fluidized catalyst coolers that see severe abrasion. In addition, several long term advantages over traditional INCOLOY ferrules and castable installations include absolute resistance to metal dusting and carbon monoxide corrosion. Typically used in conjunction with a monolith refractory, features like precise flanges, thin walls, flared inlets/outlets and cast in anchor grooves allow for ease of installation and reduced pressure drop, while increasing the reliability of your boiler.
Designed for use in a variety of chemical and industrial applications where it is necessary to protect tube sheets, welds, and vulnerable boiler tubes, Blasch ferrules come fully wrapped with thermal paper and arrive ready to install. Installation is as simple as taking the ferrules out of the box and slipping them into the boiler tubes. No castable refractory is used between the Blasch ferrules and only the most minimal amount is required around the periphery. Operators can save days on turnaround without the need to painstakingly install, and then cure out large expanses of castable refractory.
Image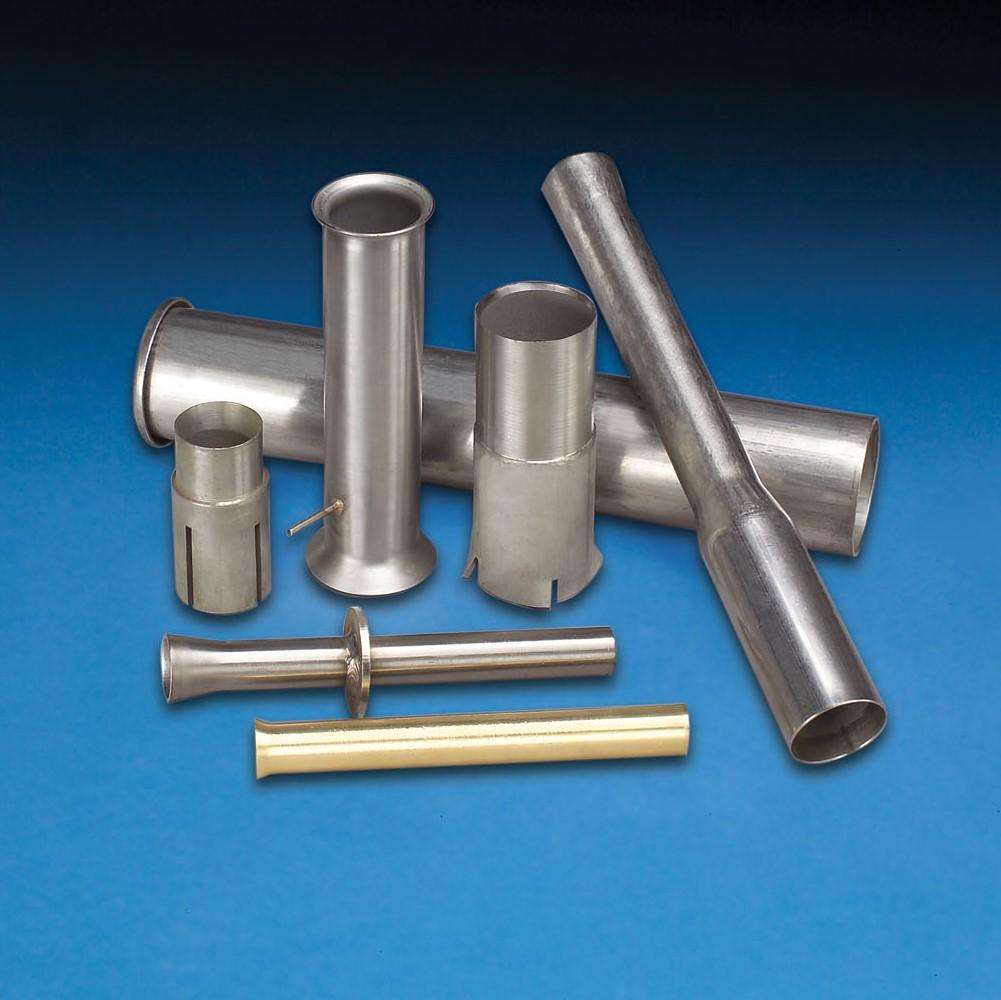 Metal Ferrules
The majority of boiler tube failures occur at the inlet or first few inches of the tubesheet, weld area, and inside the boiler tubes. In lower temperature units (<1,650°F) a typical solution is to employ a thin-walled metallic insert. Often sacrificial, the metallic insert can be flared to match the ID of the boiler tube to provide an area for process gases and fluids to enter the heat exchanger without any significant pressure drop. In elevated temperatures, these metallic insets can be wrapped with insulating paper to further protect the boiler from corrosion and fatigue effects due to temperature. It is far cheaper and easier to replace these inserts periodically than to replace the boiler tube itself. The metallic insert can also have features in them to facilitate a refractory face or positive stop for location purposes when the temperatures exceed 1,650°F. The use of a separate ceramic head is commonly used in higher temp applications. In applications that exceed 2,300°F or the limitations of metals, an all-ceramic design, such as the Blasch ProLok is recommended.
AVAILABLE DESIGNS AND FEATURES
Single Head Flange - round
Double Ring – round
Solid Head with or without Taper – round
Tapered with or without Ring – round
Hex/ Square Flange – round stem
Solid One-Piece Hex Head
Flared Inlet and Outlet
Bucket Mouth for Reducing Pressure Drop
Square Head
Two-Piece Hex Head
Two-Piece ProLok Hex Head
Ceramic Head with Metallic Stem/ Tube
Click here to learn about our ProLok Two Piece Ceramic Ferrules.  
 
APPLICATIONS
Sulfur Recovery Units
Catalyst Coolers
Thermal Oxidizers
Hydrogen Reformers
Condensers
Waste heat boilers
Falling Film Heat Exchangers
Nitric Acid
High Temp – Inconel
Ammonia Combustion Boilers
Image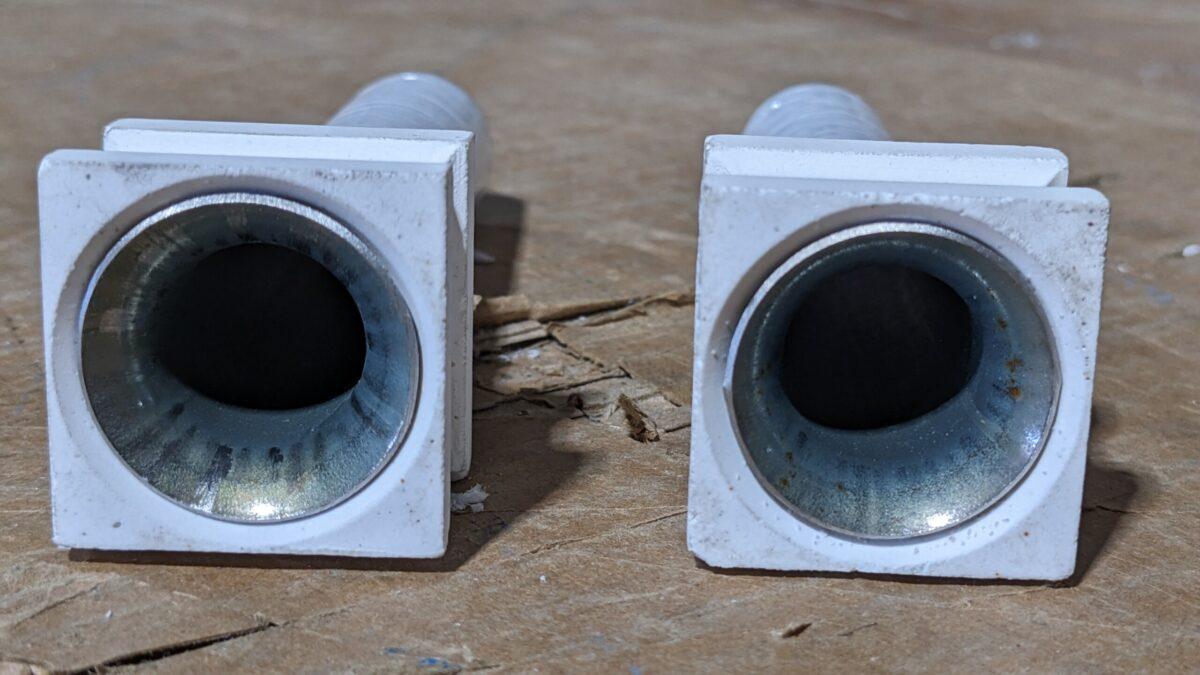 In this presentation, learn about waste heat boilers, their applications, and what Blasch has to offer that can potentially be both a solution and improvement to your current process. With our shape making capability and 30+ years in the industry, we can help you engineer a ferrule solution to your specific needs. 
In this short video, learn how fast and easy it is to install Blasch's ProLok Two Piece Ceramic Ferrules into a waste heat boiler, potentially saving you days in a turnaround.
Product Information Sheets