Image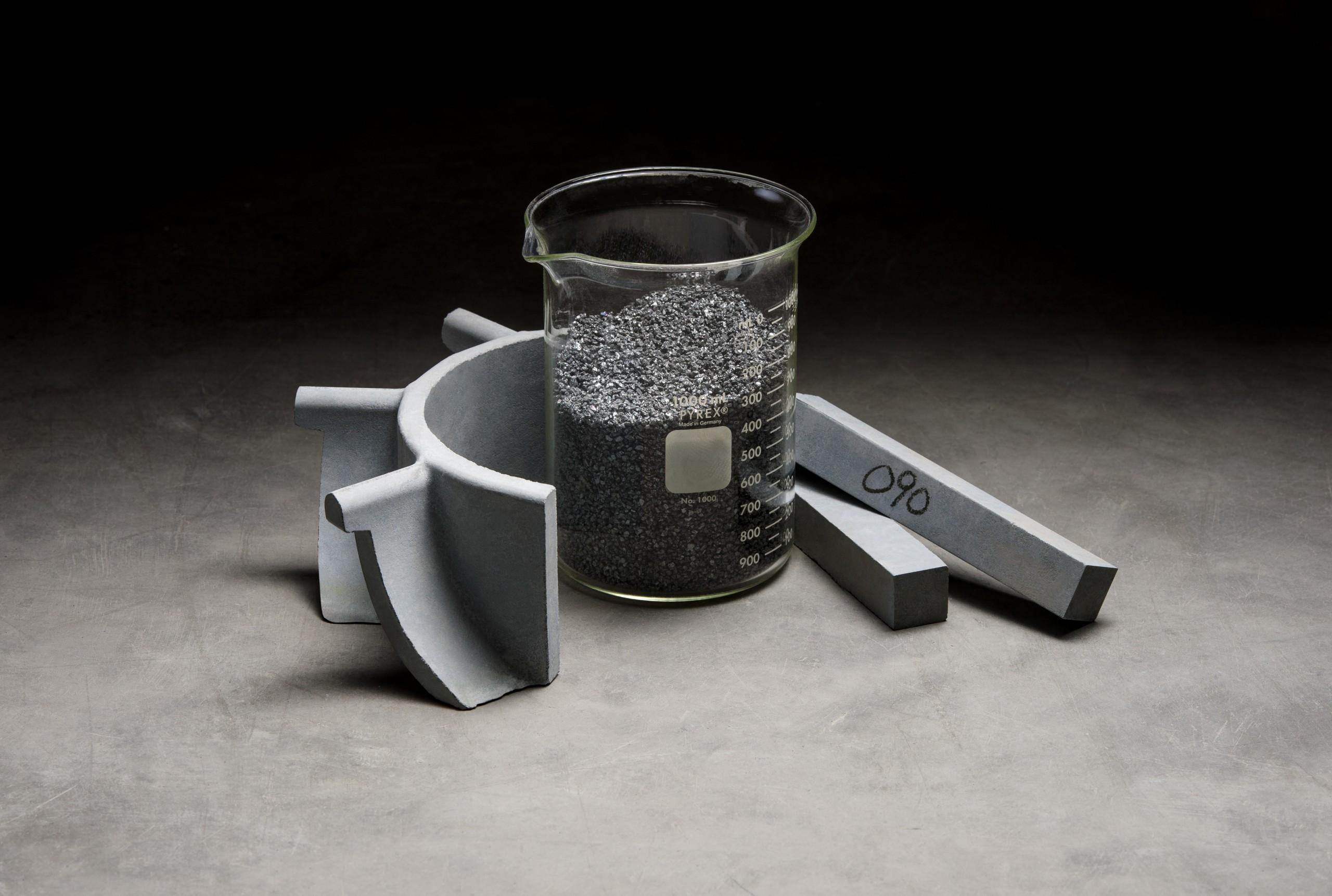 Micronizers
Available in a host of silicon carbide materials, including ALTRONTM, OXYTRONTM, NITRONTM, and InVinCer by Blasch RBSC, Blasch micronizer linings far outlast tiled and metallic liners. Sometimes referred to as Jet Mills (fluid energy mill), Micronizers size materials such as Titanium Dioxide via particle on particle impingement. Under high velocities and centripetal forces, larger chunks of material are fed into the micronizer under high velocities. They rapidly spin around the ID of the liner exhibiting impact and sliding abrasion along the side walls. As the particles decrease in size to finer particles often in the micron size range, they move to the center and exit through the vortex finder.
Traditionally micronizers are lined with metallic liners. They quite often come with basic stainless-steel construction from the OEM. Then eventually as things start to wear away and repairs are required, the operator will explore thermal sprays, weld overlays, or tungsten carbide wear patches. These all work to some degree, but in some severe cases, ceramic liners are preferred and perform better.
Drop-in 1-pc liners eliminate all joints and wear areas. Blasch silicon carbide materials are thermal shock resistant and abrasion-resistant which results in extended run times and reduced downtime. Premature failures due to thermal shock are also minimized with certain material and design changes. This affords the operator to predictably put the liner replacement on a schedule to minimize downtime.
Blasch's repeatable process ensures that every micronizer lining fits the steam ring allowing for proper alignment of all the steam and inlet nozzles.
APPLICATIONS
Micronizer Bowels
Micronizer Lids
Inlet Feed Nozzles
Steam jet nozzles
Vortex Finders
Wear Rings
Hot Tickle Piping Valves
For more information or to receive a quote for these products, contact us today.
Contact Us